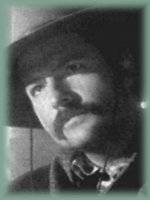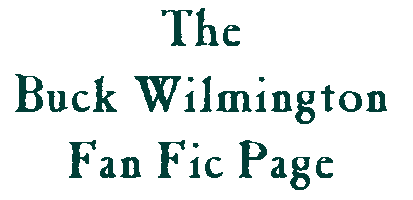 Magnificent Seven fiction written by fans in which Buck Wilmington
is either the main character, or has an important part in the story.
READ THIS FIRST:
Some of these stories are works in progress, however, most authors will indicate that the story is unfinished for the benefit of those who may wish to return at a later time.

The stories listed here feature Buck as a central character, however, if you just can't get enough of our favorite "scoundrel," he also plays a key role in many of the stories featuring JD Dunne.

The quality of these works will vary. Most of these writers are not professionals, although some are truly talented and experienced. Others, however, may be very young and/or trying out their writing skills for the first time. Feedback is almost always appreciated, so if you enjoy a story, please let the author know!
Listing Maintained by

Nancy
NEW ADDITIONS
In the Year (Series): Friends Not Forgotten - Mary Ann AU
Seven Is a Perfect Number - SBerry [link updated]
If you find non-working links, if your story is listed
here contrary to your wishes, please contact Nancy

---
ATF - stories set in a present-day alternate universe where the Seven are agents of the Bureau of Alcohol, Tobacco and Firearms
LB stories are an alternate universe where Vin and JD are orphaned children in Chris & Buck's care There are several alternate universes within the Little Britches AU, including Old West, ATF and Star Trek.
VS - "Virtual Season" episodes
AU - Alternate Universe stories other than ATF or Little Britches
ADULT titles are not direct links, and you will be given directions for providing an age statement.
---




If you are looking for a specific story, click on the first
letter of the title (excluding the words "A" and "The")

---

E-mail Suzy with corrections and additions
BLACKRAPTOR LINKS:
---

Website created 05 April 2000