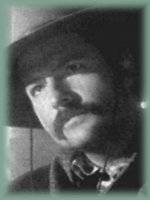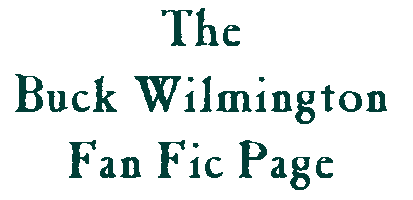 If you are looking for a specific story, click on the first
letter of the title (excluding the words "A" and "The")

---




Taking the Bull by the Horns ATF - Luna Dey ATF
Contains subject matter that may be unsuitable for sensitive readers
A Tale at Chris's Expense! - Brenda Lee Jackson
Tangled Web - Tidia ATF
The Taste of Home - Helen Adams
A Taste for It - MMW LB ATF
Tears of a Clown - Sue M
Tears Of A Clown - Tiffiny
Tee-Time - Winter LB ATF
Tell Me - Sammy Girl ATF ADULT
Temporary Resident - KT AU
Tenebrae - Lara Bee ATF ADULT
Tennyson, Shakespeare... and Wilmington - Brigitta B
With a Little Help from My Friends - Teri
Terra Incognita - Lara Bee ATF ADULT
Testimony - May Robinson
Tete a tete Times Two - Sabro ADULT
That Damned Horse - Timberwolf ADULT
That Could Go Wrong - the Neon Gang
Them's the Breaks - Aramis ATF
Then Came Maude - Beth Green
Then Came You - Sue M ATF
There's Always a River Somewhere - Tes ADULT
There's a Bathroom on the Right - Ruby ATF
The Third Sunday in June - May Robinson ATF
Thief - ssinco (Chris, Ezra, Buck) LB AU
Thirty-Five Minutes - SueM AU
This Every Day Love - Phyllis Loafman ATF
contains material which may not be suitable for sensitive readers
This Kiss - Katie ADULT
This Man I Know - Sue M and Robijean ATF
This Time - tigs
Those Whom We Serve - Firefox ATF
The Thread - Phyllis Loafman
Threats - Celeste
Three of Hearts - Joanne ADULT
Three's Company - Wendy ATF ADULT
3 Years - Zentry ATF
Through Thick and Thin - C.V. Puerro ADULT
'Thumbody' Special - LaraMee LB ATF
Tide's Turning - Yolande (Castaway's series)
Tick, Tick, Tick - Kathy Teresa ATF
Time and Again - BMP LB ATF
Time Is Eternal - Maggie VS
Time Out of Time - Charlotte Hill ADULT
Time Well Spent - Timberwolf ADULT
Times Past - Jenn
'Tis the Season to be Dolly... - Firefox ATF
To Grab a Dream - TexasAries ATF ADULT
To Hear the Angels Sing - KT LB AU
To Survive - KT AU
Together for Christmas - KT LB ATF
Too Late - KT ATF
Too Quiet - Valentine ADULT
Toothless Wonder - Hombre
Top 10 Reasons - Tiffiny ATF ADULT
Tracking a Friend�s Footprints - Debra Noellert ATF
Tragedy - Angie LB ATF
Transgressions - Sevenstars
TRAVINER VARIANT: Under Pressure - Q'mar AU / ATF
Travis Family: Getting Even - Demaris AU
Treasure - Sevenstars AU
Treasure Box - Helen Adams ATF
Tree Fall - KT LB ATF
Tricks - Lyn
Tricks of the Trade - May Robinson and Sue M. ATF
Trinity Book One: Embers - Sue Kelley ATF
A Trip to Nothing and Nowhere - KT - KT AU
A Trip to the Vet? - Angie AU (Two Blood)
Troubled Waters - Beth Green ATF
Truck Love - KT ATF
A True Gentleman - Anneack AU
Trying to Remember - Amelia ATF
Tumbling Out - mcat ATF ADULT
T'was the Night Before Christmas - The Neon Gang ATF
Twilight in Four Corners - Peta Collins and Leigh Richards
The Twilight Years - Patricia
Two's Company, Three's... - mcat & Suzannah ADULT
Ugly Eddie - BMP ATF
Uncle Buck - Andi and Charli AU ("Texas")
Under the Skin - Gwyneth Rhys ADULT
Unexpected in Common Hours - Jody Revenson ATF
Unexpected Meeting - Hunter ATF
Uninvited Guest - KT
The Union Delegate - KT AU
Unspoken - Kay ADULT
Until Your Dreams Know - JK LB ATF
Untitled - Kat ADULT
Up on the Rooftop - The Neon Gang ATF
Variety Ain't a Spice - Tiffiny ADULT
Vegas Odyssey - Sammy Girl ATF (Crossover CSI)
Vindicable - Purple Lacey AU
Virgin Territory - Lumina ADULT
The Visitors - Stan Lee ATF ADULT
The Wages of War - Phyllis LB AU
Wagon Train - Helen Adams ATF
Waitin' - Phyllis Loafman ATF
The Waiting Game - Nancy W. LB ATF
A Walk in the Woods - LaraMee ATF
A Walk in the Woods - KT ATF
Walls - Cassie ATF VS
Warnings - Heather F. ATF
Watching Buck - Sammy Girl ATF ADULT
The Way Life Used to Be - Tiffiny ADULT
The Way of the Jedi - Linda T. AU (Star Wars)
THE WAY OF THINGS (Collection) ATF
Weekend Duty - KT AU (RNLI)
Weekend Plans - LaraMee LB ATF
A Weight to Bear: Buck - Yolande
Weight Lifting - KT
Welcome Home - Stan Lee ATF ADULT
Welcome to the Family - Anneack AU
What Are You Doing New Year's Eve? - JK LB ATF
What Christmas? - Beth Green ATF
What Happens in Vegas, Stays in Vegas - J. Brooks ATF
What Have I Done? - KT ATF ADULT
What Will They Say About You? - Carole Pahl
When Irish Eyes Are Smiling - Kathy B.
When You Need Me - KT
When'd We Meet? - Pamela
Where Did He Get That Truck? - Gina
Where the Heart Is - Stan Lee ATF ADULT
When Christmas Comes to Town - Amelia LB
When It Rains, It Pours - Megan
When the Past Bites - Yolande ATF
While that Cat's Away - mcat ATF ADULT
A White Sport Coat and a Pink Crustacean - LittleAnne ATF
Who Will Mop My Fevered Brow? - Hombre ATF
Who's Afraid of the Dark? - Lu ATF
Who's Game? - Sabro ADULT
Wide Awake - Gingerrozz LB ATF
Will You Mop My Fevered Brow? - Hombre
Windows of the Soul - May Robinson
Wine & Tequila - Gina ATF
Winner Takes All - Winnie ATF
A Witch's Gift - Heather F.
With A Friend Like Me - Niteowl ATF
Without Mercy - Judy L
Without You - LT ATF
Witness - Pat
The Wizard of Ez - Angie
Wolf Pups Tails - Pat Merritt AU (Two Blood)
Wolf Tails - Pat Merritt AU
Women - Wendymypooh
Words of Healing - Joanne ADULT
You Didn't Know What You Were Doing - Nellie ATF
You Got Mail - Emerald ATF ADULT
You Won! - Anneack AU
YOUNG BUCK and JOSIAH (SERIES): Salvation - Lu AU
Zaltana's Prediction - Helen Adams
---
If you are looking for a specific story, click on the first
letter of the title (excluding the words "A" and "The")